Overview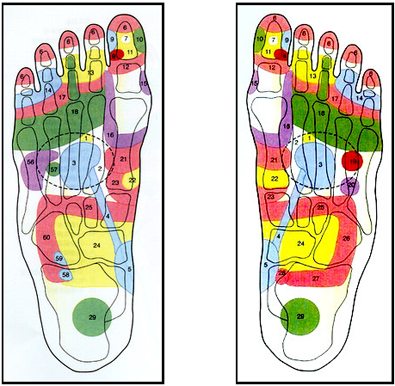 The terms fallen arches and flat feet are used interchangeably to refer to a condition in which there is no arch of the foot. An arch is formed by tendons in the foot that stretch from the heel of the foot to the base of the toes, or metatarsals. There are also supporting tendons that originate in the lower leg. Together, these tendons work to form an arch, noticeable as a slight rise in the inner midsole of the foot. This rise or arch can be classified as a normal arch, a high arch, or a fallen arch. When tendons do not work together to pull properly, this results in a fallen arch or flat foot. Aside from the occasional pain associated with flat feet, problems with fallen arches can extend upwards to the ankles, knees, hips, and even the back, altering the biomechanics of the body.
Causes
Genetic predisposition. Faulty foot mechanics, e.g. excessive pronation. Abnormal bony architecture. Laxity of ligaments. Neuro-muscular disease. Trauma to the leg muscles or major tendons. Inflammatory diseases of the joints e.g. Rheumatoid arthritis. Surgical procedures on the leg and ankle. Limb length inequality. Tight Achilles tendon.
Symptoms
A symptom is something the patient feels and reports, while a sign is something other people, including the doctor may detect. An example of a symptom may be pain in the ankle, while a sign may be a swelling. Symptoms may vary and generally depend on the severity of the condition. Some have an uneven distribution of bodyweight and find that the heel of their shoes wears out more rapidly and more on one side than the other. The most common signs or symptoms of flat feet are pain in the ankle (inner side), there may also be swelling of the foot in general, swelling in the arch of the foot, the calf, knee, the hip, the back, the general lower leg area. People with flat feet may also experience stiffness in one or both feet. One or both feet may be flat on the ground (either no arch, or very slight arch). Shoes may wear unevenly.
Diagnosis
Many medical professionals can diagnose a flat foot by examining the patient standing or just looking at them. On going up onto tip toe the deformity will correct when this is a flexible flat foot in a child with lax joints. Such correction is not seen in the adult with a rigid flat foot. An easy and traditional home diagnosis is the "wet footprint" test, performed by wetting the feet in water and then standing on a smooth, level surface such as smooth concrete or thin cardboard or heavy paper. Usually, the more the sole of the foot that makes contact (leaves a footprint), the flatter the foot. In more extreme cases, known as a kinked flatfoot, the entire inner edge of the footprint may actually bulge outward, where in a normal to high arch this part of the sole of the foot does not make contact with the ground at all.
arch support for flat feet
Non Surgical Treatment
When pain results from a fallen arch, the physician may prescribe these. Rest and ice. A brace to help support the fallen arch. Physical therapy to strengthen and stretch the foot. Orthotics (arch supports) to compensate for a fallen arch. The physician may tell the patient to choose shoes that have proper arch supports and avoid non-supportive shoes such as flip-flops. If obesity contributed to the fallen arch, the patient should lose weight.
Surgical Treatment
This is rare and usually only offered if patients have significant abnormalities in their bones or muscles. Treatments include joint fusion, reshaping the bones in the foot, and occasionally moving around tendons in the foot to help balance out the stresses (called tendon transfer). Flat feet and fallen arches are common conditions that are in most cases asymptomatic. However, in patients who do have symptoms, treatments are available that can help reduce pain and promote efficient movement. Orthotic devices are well recognised as an excellent treatment and podiatrists can offer these different treatment modalities as individualised treatments for patients.
Prevention
Sit up straight in a chair with your feet flat on the ground. Scrunch up the toes of one foot as if you are trying to grab hold of the floor then use your toes to drag your foot a small distance forwards. Do this a couple of times on each foot, but don?t use your leg muscles to push your foot forward -- the movement should come solely from the muscles in your feet. Sit in a chair and place a cleaning cloth, towel or small ball on the floor at your feet. Use the toes of one foot to grasp the object and lift it off the floor. This action will require you to clench your toes and contract your arch. Once you have lifted the object a little way off the floor, try to throw it in the air and catch it by stretching your toes and arch out and upwards. Repeat the exercise several times on both feet. Sit on the floor with your legs straight out in front of you then bend your knees out to either side and place the soles of your feet together so your legs form a diamond. Hold on to your ankles and, keeping your heels together at all times, separate your feet so your toes point out to either side. Open and close your feet in this way several times, making sure your little toes stay in contact with the floor throughout the exercise. Starting in the same position, try separating your heels, keeping your toes together at all times.
After Care
Patients may go home the day of surgery or they may require an overnight hospital stay. The leg will be placed in a splint or cast and should be kept elevated for the first two weeks. At that point, sutures are removed. A new cast or a removable boot is then placed. It is important that patients do not put any weight on the corrected foot for six to eight weeks following the operation. Patients may begin bearing weight at eight weeks and usually progress to full weightbearing by 10 to 12 weeks. For some patients, weightbearing requires additional time. After 12 weeks, patients commonly can transition to wearing a shoe. Inserts and ankle braces are often used. Physical therapy may be recommended. There are complications that relate to surgery in general. These include the risks associated with anesthesia, infection, damage to nerves and blood vessels, and bleeding or blood clots. Complications following flatfoot surgery may include wound breakdown or nonunion (incomplete healing of the bones). These complications often can be prevented with proper wound care and rehabilitation. Occasionally, patients may notice some discomfort due to prominent hardware. Removal of hardware can be done at a later time if this is an issue. The overall complication rates for flatfoot surgery are low.